Syndicate of Kurdistan Pharmacists
Social Media Marketing
The Syndicate of Kurdistan Pharmacists, a respected organization representing pharmacists in the region, recognized the need to enhance their online presence and engage with their members and the public in a more effective way.
As a dedicated healthcare digital marketing agency, they entrusted us with their pharmaceutical social media marketing efforts. Leveraging our expertise in the healthcare industry, we developed a comprehensive digital marketing strategy tailored to their unique needs. By creating engaging and informative content, we were able to raise awareness about the Syndicate's initiatives, events, and services among their target audience.
Through targeted social media campaigns, we fostered meaningful interactions, increased engagement, and strengthened the Syndicate's online community.
Our focus on data-driven insights allowed us to continuously optimize the social media marketing efforts, ensuring maximum impact and value for the client.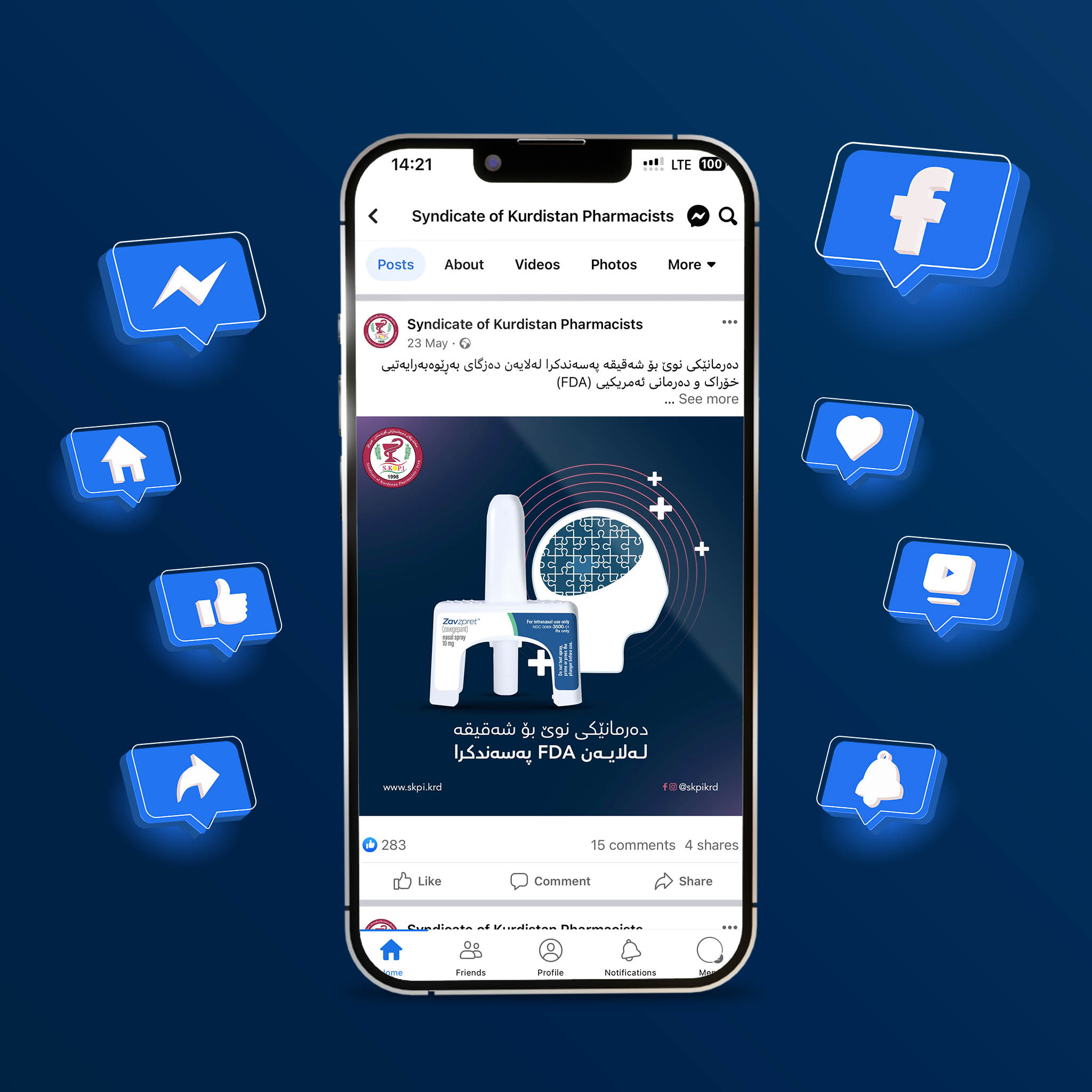 Other Social Media Marketing Portfolio
Syndicate of Kurdistan Pharmacists
The Importance of Digital Marketing in Healthcare
5 Digital Marketing Strategies for Healthcare Providers
Top 3 Healthcare Digital Marketing Trends Every Marketer Should Know
The Importance of Storytelling in Healthcare Digital Marketing
5 Ways Healthcare Digital Marketing Can Help You Reach Your Goals
5 Tips to Boost Your Healthcare Digital Marketing Strategy