Clinica Medical Group
Social Media Marketing
Clinica Medical Group, a prominent healthcare organization with a wide range of services including pharmacies, beauty centers, clinics, and laboratories, recognized the importance of establishing a strong digital presence to effectively reach their target audience.
They entrusted us, a specialized healthcare digital marketing agency, with their pharmaceutical social media marketing needs. Leveraging our expertise in the healthcare industry, we developed a comprehensive digital marketing strategy tailored to the client's diverse services.
Through engaging social media content, we highlighted the unique offerings of their pharmacies, beauty centers, clinics, and laboratories, showcasing their commitment to quality care and customer satisfaction.
By implementing targeted campaigns and utilizing data-driven insights, we were able to reach a larger audience, drive brand awareness, and attract potential customers to their various facilities.
Our continuous optimization efforts ensured that the client received maximum value and achieved their marketing goals through our pharmaceutical social media marketing initiatives.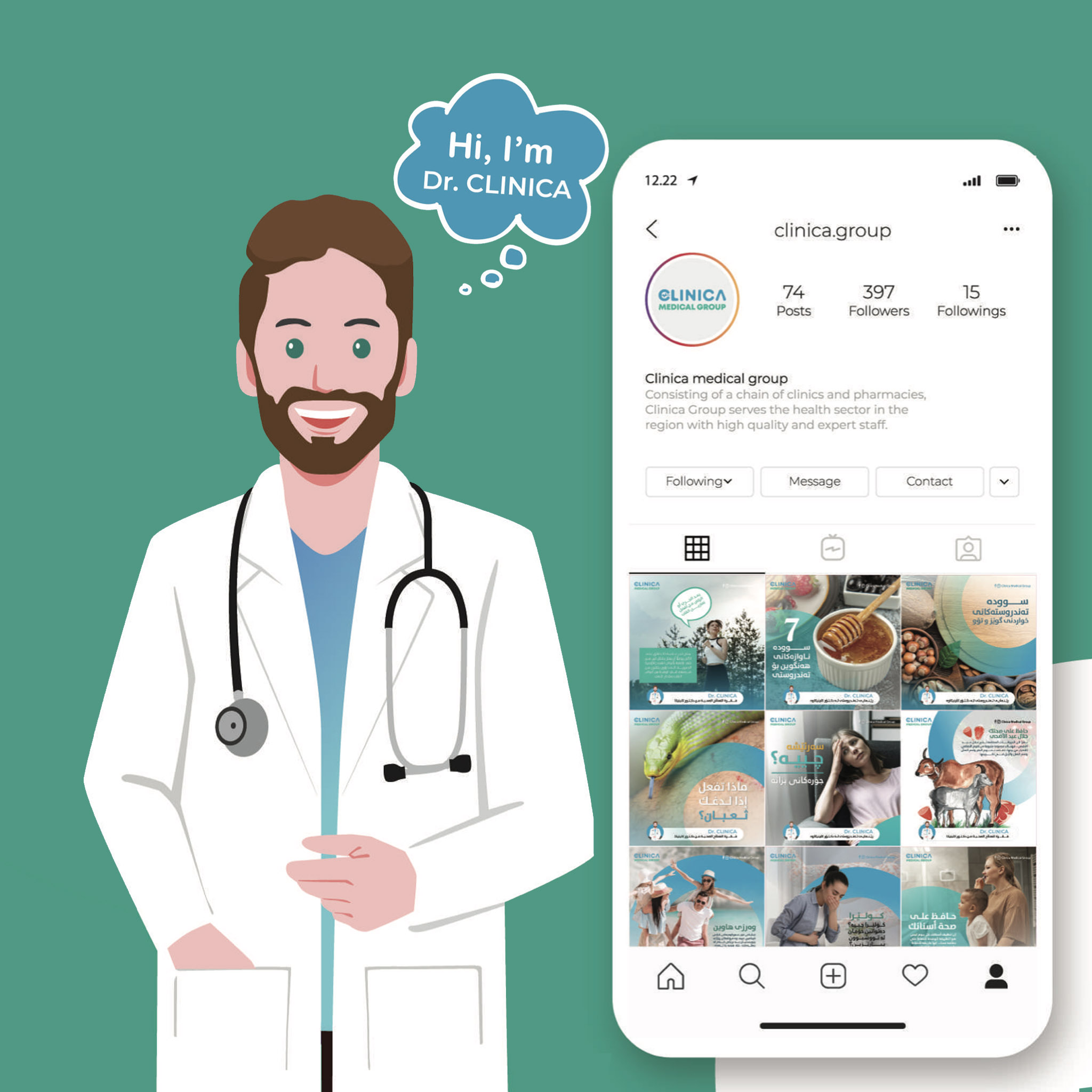 Other Social Media Marketing Portfolio
Syndicate of Kurdistan Pharmacists
The Importance of Digital Marketing in Healthcare
5 Digital Marketing Strategies for Healthcare Providers
Top 3 Healthcare Digital Marketing Trends Every Marketer Should Know
The Importance of Storytelling in Healthcare Digital Marketing
5 Ways Healthcare Digital Marketing Can Help You Reach Your Goals
5 Tips to Boost Your Healthcare Digital Marketing Strategy