Khaldar Medical Group
Social Media Marketing
Khaldar Group, a renowned pharmaceutical company, has selected us as their trusted healthcare digital marketing agency to do pharmaceutical social media marketing.
As part of our collaboration, we have been entrusted with the responsibility of managing social media marketing for both Khaldar Group's official page and their pharmacies' page.
Our dedicated team was committed to crafting engaging and compelling social media campaigns that effectively promote the client's products and services, while also establishing a strong online presence for their brand.
Through strategic content creation, targeted advertising, and community engagement, we aimed to enhance brand visibility, drive customer engagement, and foster meaningful connections with the audience.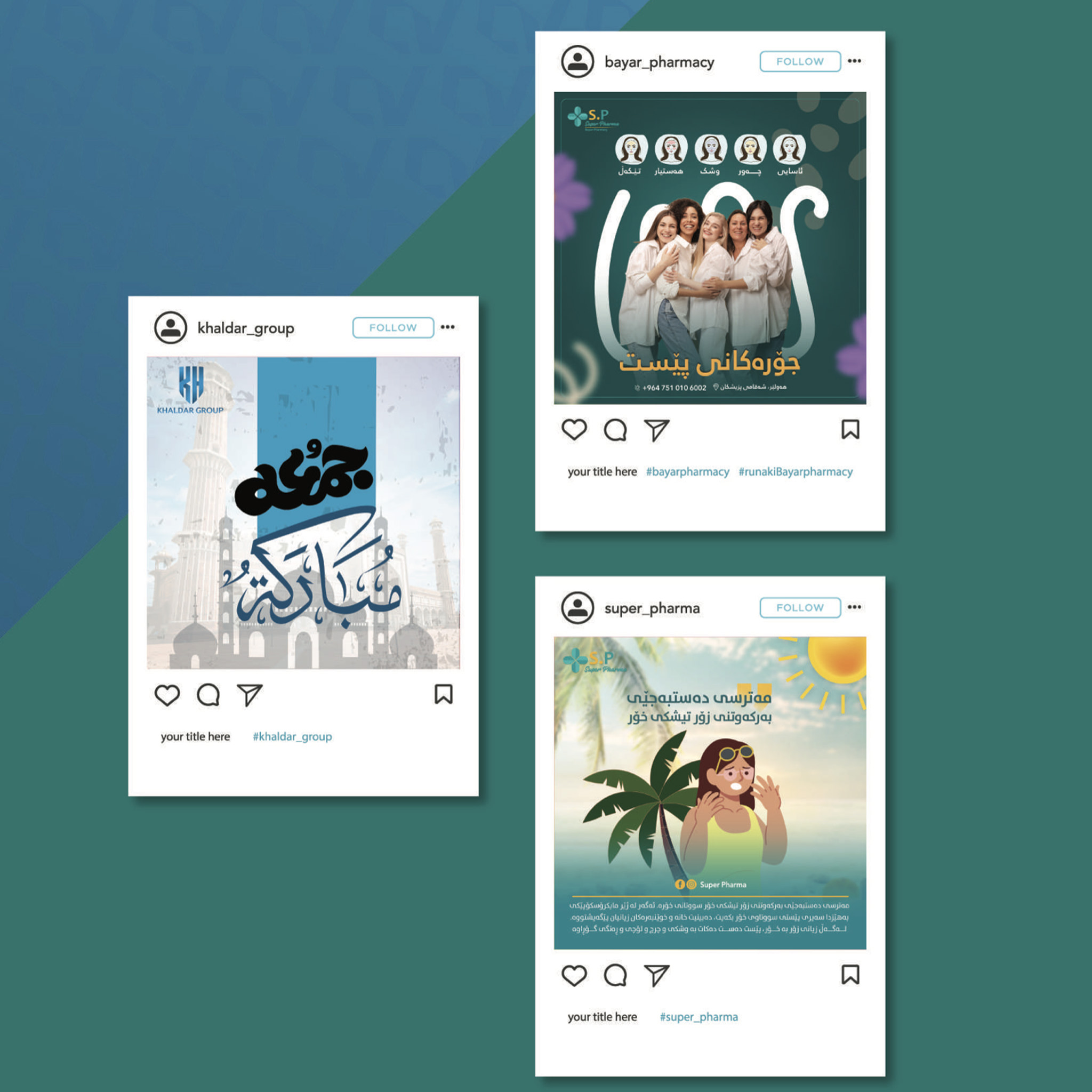 Other Social Media Marketing Portfolio
Syndicate of Kurdistan Pharmacists
The Importance of Digital Marketing in Healthcare
5 Digital Marketing Strategies for Healthcare Providers
Top 3 Healthcare Digital Marketing Trends Every Marketer Should Know
The Importance of Storytelling in Healthcare Digital Marketing
5 Ways Healthcare Digital Marketing Can Help You Reach Your Goals
5 Tips to Boost Your Healthcare Digital Marketing Strategy