AMR Conference Kurdistan 2023
Event
Digital Vision is delighted to share our role as the Organizer and Digital Marketing Partner for the successful execution of the first AMR Conference Kurdistan-2023. Collaborating with esteemed partners such as the Syndicate of Kurdistan Pharmacists, the Ministry of Health of KRG, Hawler Medical University, Kurdistan Medicinal Control Agency (KMCA), Kurdistan Doctors Syndicate, Kurdistan Dentists Association, and Kurdistan Higher Council of Medical Specialties, our team worked diligently to organize the event and covering these significant events digitally across various platforms on a live basis.
We have made the branding of the event, event identity, designing the logo, printings, running digital marketing and social media campaigns, and building a website for the event, including a customized online registration system.
We are thrilled to announce the exceptional outcomes achieved in less than two months, with over 80,000 combined reaches on Facebook and Instagram and nearly 20,000 visits to the respective pages. These outstanding results, as reported by Meta, underline the extensive impact and reach of the conferences in addressing critical issues like Antimicrobial Resistance (AMR) in the Kurdistan region.
The 1st AMR Conference in Kurdistan-2023, convened over 250 professionals from diverse fields, fostering discussions on the latest data and challenges related to AMR. We extend our gratitude to all participants and supporters, and Digital Vision remains steadfast in promoting healthcare awareness and advancements through our digital and event organizing expertise.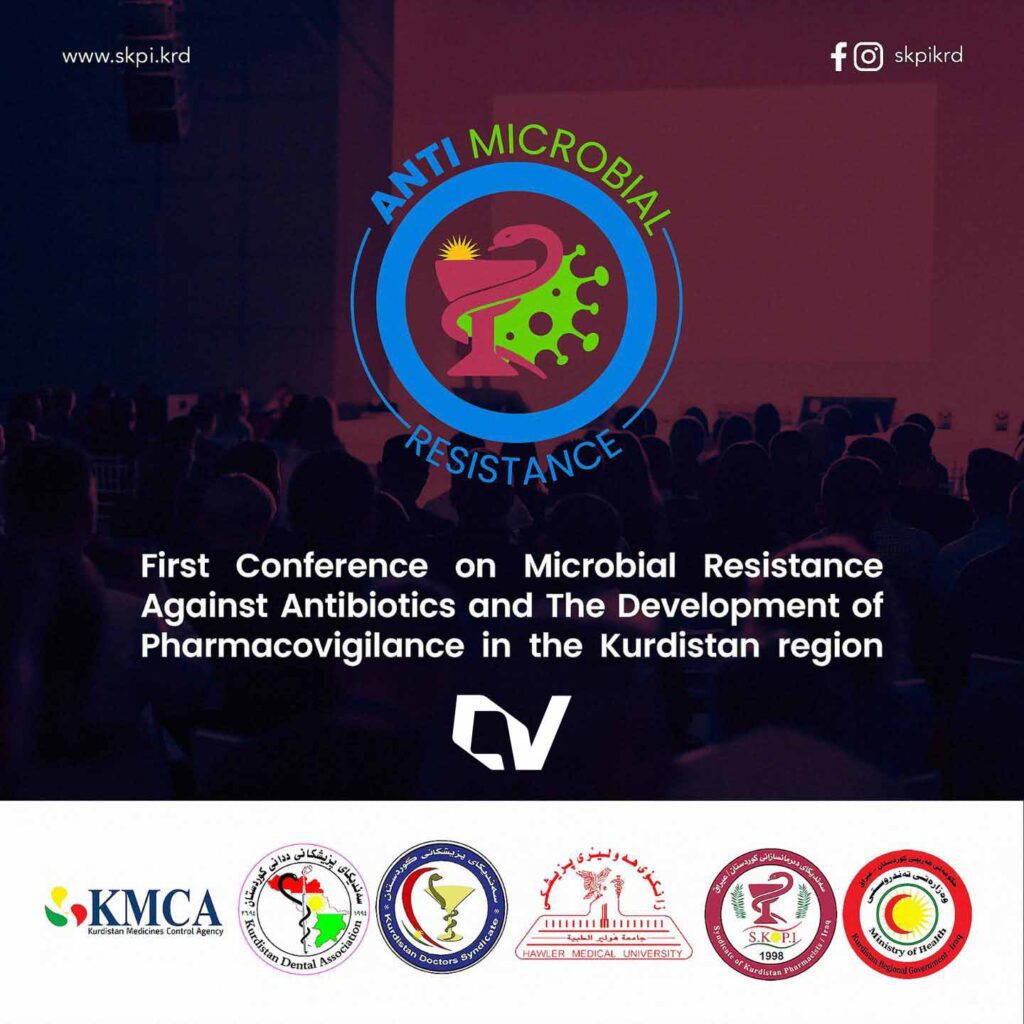 The Importance of Digital Marketing in Healthcare
5 Digital Marketing Strategies for Healthcare Providers
Top 3 Healthcare Digital Marketing Trends Every Marketer Should Know
The Importance of Storytelling in Healthcare Digital Marketing
5 Ways Healthcare Digital Marketing Can Help You Reach Your Goals
5 Tips to Boost Your Healthcare Digital Marketing Strategy